"100% recommend!! If you're looking for flexible, down to earth, extremely informative tour guides then look no further! These two did an amazing job of helping us identify birds and find an unreal amount of sea glass! They introduced us to local and delicious food and made our experience one to remember forever! We can't thank them enough and absolutely recommend them to anyone looking! Can't wait to visit the island again and book another tour!"

-Samantha Gonzalez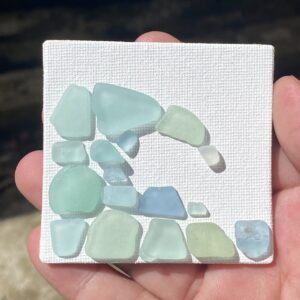 Highlights
Multiple search locations
Rare colors including blue, red, purple, and black "pirate" glass
Local lunch included
Glass can be mailed to any US location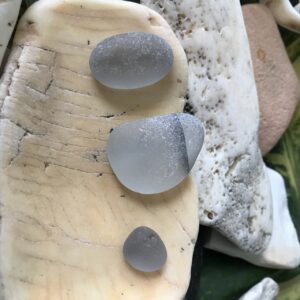 Sea Glass Tour
Discover some of the stunning sea glass beaches of Puerto Rico on our all private tour. Your personal guide will take you on a journey through the beautiful east and southeast coastlines, where you will find hidden treasures of colorful sea glass, polished smooth by time and the ocean waves. Learn about the history and cultural significance of sea glass in Puerto Rico, and how it has become a sought-after souvenir for visitors and locals alike.
After exploring the beach, we'll take a break for a delicious local lunch, where you can enjoy authentic Puerto Rican cuisine. Taste traditional dishes like mofongo, alcapurrias, or pinchos, all prepared with fresh and locally sourced ingredients.
Next, we'll head to another sea glass beach, where you will have the opportunity to search for more sea glass or soak up the sun. Relax on the sandy beach or take a refreshing dip in the turquoise waters of the Caribbean.
Throughout the tour, our knowledgeable guide will share insights about the island's ecology and the natural process that creates sea glass. Learn about the unique flora, fauna, and sea life that call Puerto Rico home while collecting beautiful souvenirs.
You can search for hidden treasures and experience the beauty of Puerto Rico's sea glass beaches then indulge in the flavors of amazing local cuisine. Don't wait, book your sea glass beach tour today and you can create unforgettable memories and collect amazing souvenirs on this unique adventure.