"Our first time to Puerto Rico and spending the first day with Skip was the perfect way to start our vacation. Coffee and a bakery to start the day and then up the mountains we went. Skip stopped here and there to point out little details and share his vast knowledge. During our hike he pointed out birds, and talked in-depth about the flora of the island. We are plant nerds so this was great! He shared science and folklore. It is evident Skip has a passion for nature and sharing it with others comes natural. I would 100% recommend spending the day with Skip whether this be your first time to the island or your tenth."

-Kirrin Peart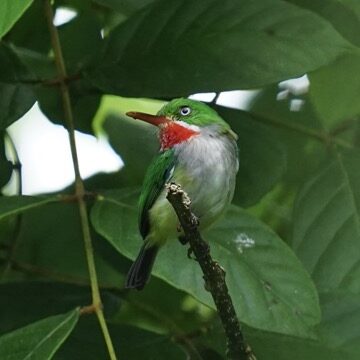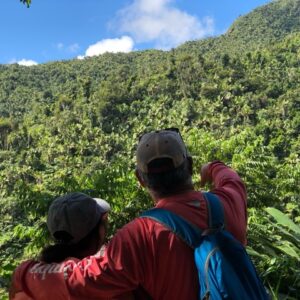 Highlights
Accessible to all ages
Naturalist guide
Lunch included
Multiple pools with waterfalls to swim in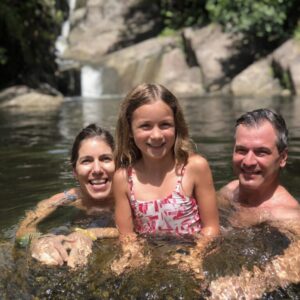 Rainforest Tour
Discover the natural beauty and cultural heritage of El Yunque National Forest on our educational rainforest tour. Our experienced guide will take you away from the crowds on a journey through the lush rainforest, where you will see towering trees, sparkling waterfalls, and exotic wildlife. Take a refreshing swim in the crystal-clear river pools and jump off the rocks into the cool water. Enjoy a light walk on our easy to navigate trails, suitable for all ages, and learn about the diverse flora and fauna that make El Yunque so special.
Throughout the tour, our knowledgeable guide will share insights about the cultural significance of the forest, its history, and conservation efforts. Learn about the indigenous Taíno people as well as the efforts to preserve this unique ecosystem for future generations. There will also be stops for photographs along the way as well as candid shots to capture your whole trip, all photos included at no additional cost.
Our tour also includes a local lunch, giving you a taste of the delicious flavors of Puerto Rico. Savor traditional dishes like mondongo, arroz con gandules, and pastillios, after taking in the breathtaking views of the forest.
Don't miss the chance to experience the magic of El Yunque and create unforgettable memories with your loved ones. Book your private rainforest tour today and immerse yourself in the natural beauty of Puerto Rico.