"Skip did an amazing job guiding us for two days of searching for endemic birds. My wife and I found many birds including 8 new species to add to our list. Skip is incredibly knowledgeable about the island and many other subjects besides birds. I highly recommend Skip for any tour you wish to do in Puerto Rico."

-Kyle Groft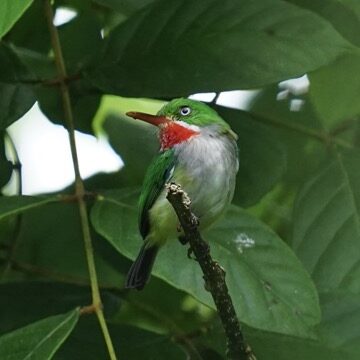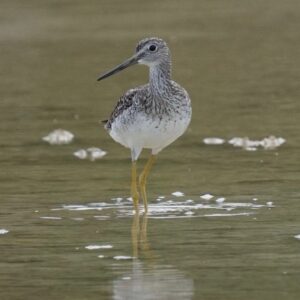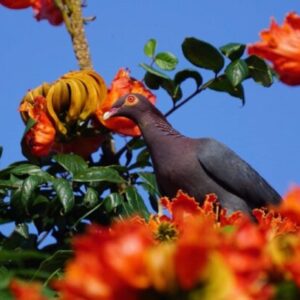 Highlights
Varried habitats to visit
Endemic and exotic birds to Puerto Rico
Good for all skill levels
No equipment needed
Birding Tour
Come with us on an exciting birding tour that will take you on a journey through the beautiful and diverse landscape of the east side of Puerto Rico. Our expert guide will lead you through the lush rainforest, home to a variety of endemic and migratory bird species.
Discover the beauty of Puerto Rico's avian diversity as you explore the forest's trails, waterfalls, and streams. Spot colorful and unique birds such as the Puerto Rican tody, the Green mango hummingbird, and the Puerto Rican bullfinch. Learn about the significance of these birds to the island's ecosystem and its culture.
After birding in the forest, we'll visit one of two other locations, the Jobos Bay National Estuarine Research Reserve, a protected area that provides habitat for several waterbird species, including the endangered Wimbrill. Our guide will point out birds such as the Black-necked stilt, the Red-crowned amazon parrot, and the Greater yellow legs, among others.
Our second option would be to visit the Humacao Nature Reserve, a beautiful wetland area with mangroves and lagoons, home to several waterfowl and wading bird species. Our guides will point out birds such as the White-cheeked Pintail, the Tricolored Heron, and the Caribbean coot, among others.
Throughout the tour, our guide will share insights about Puerto Rico's avian ecology and the important job of protecting diverse habitat in Puerto Rico.
Don't miss the chance to discover the stunning birds of Puerto Rico on our birding tour. Book your tour today and create unforgettable memories on this unique adventure.
Binoculars or spotting scope can be provided. Please contact us to request them or if you'd like a custom birding tour including other birds like the Puerto Rican parrot.